November 12 2020 No Commented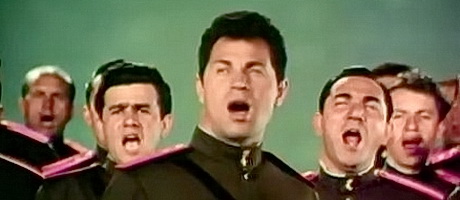 Dear Fans of Leonid Kharitonov and the Red Army Choir!
We have been looking for a good way to bring together the many fans of Leonid Kharitonov all over the world and to provide a means of giving greater access to the recordings of the artist and to items of interest with regard to his life and career. There is so much material available and we want to be able to share it as widely as possible.
Therefore, we are very pleased to announce the opening of "Leonid Kharitonov's Patron Fan Club" on the Patreon.com website and to invite you very warmly to join and become part of this exciting new venture. As a member of this Club, you will get early access to all of our new videos, as well as access to exclusive content that will be available only on Patreon.com, such as:
personal and behind-the-scene video recordings of the artist
selected audio songs of the Red Army Choir available for download
audio songs and radio programs of Leonid Kharitonov, also available for download
rare photos of Leonid Kharitonov and the Alexandrov Ensemble from the artist's personal archive
We will let all Patron Fans know about our plans and the current projects we're working on. You will also be able to access the other useful features provided by this platform. Your help and support will be much appreciated and will encourage us to keep preserving the memory of Leonid Kharitonov and other marvelous soloists of the Red Army Choir from the golden times.
Thank you so very much in advance! Here is the link to 'Leonid Kharitonov's Patron Fan Club' on Patreon.com – https://www.patreon.com/LKharitonov
Our New Patron Fan Club

,